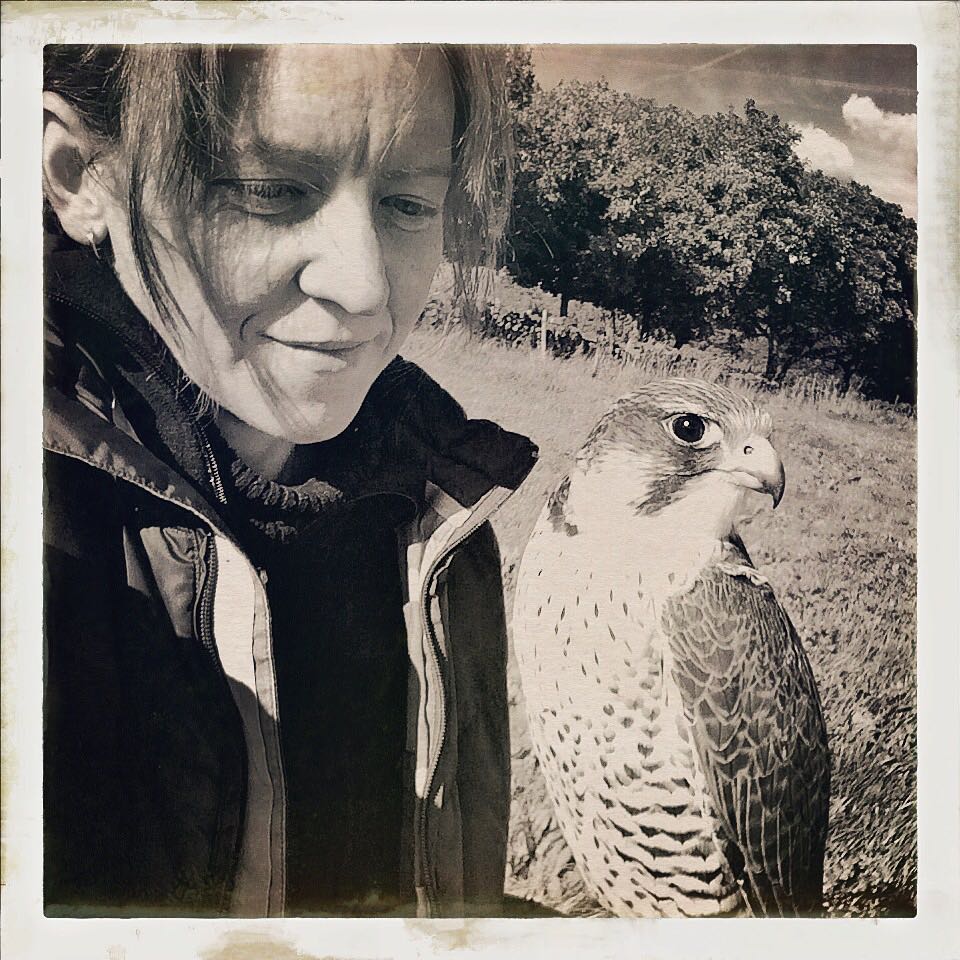 ABOUT ME
I like red things.
I always tell it like it is.
I train falcons in my spare time.
I love music, touring & temperamental rock stars.
I draw a bit as well.
I am based in Staffordshire UK, specialising in pet portraits and wildlife art. From a very young age I had a passion for drawing and a fascination for animals, and as such I would often combine the two. However, I decided to pursue a career in graphic design as a more stable income whilst continuing to create artwork in my free time. After more than 20 years in the industry it was time for a change, and I took the decision to concentrate on creating animal portraits and illustrations.
When I am not in the studio, I work with birds of prey for education, falconry, and rehab. I am a trustee and volunteer at Gentleshaw Wildlife Centre and membership secretary of the Female Falconers Club.
If that wasn't enough to fill my days, I also love music and gigs – although my knees and joints are not as good as they used to be!