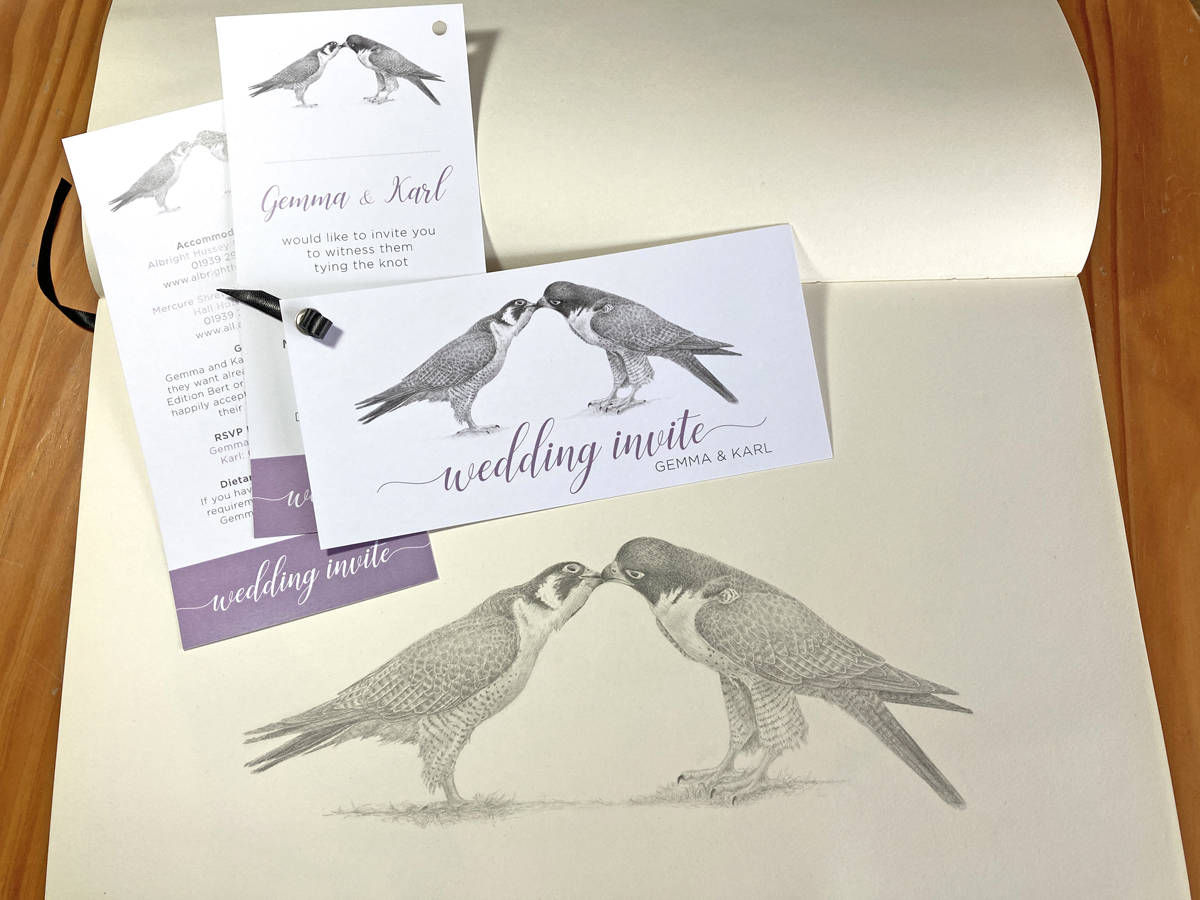 Wedding invites I was asked to create for a falconer friend. Several sketches and ideas were suggested before finally arriving at a lovely image of a pair of peregrines 'kissing' (in reality feeding each other).
The cards were then held together using a leather falconry jess and eyelet (for the non-falconer – these are used on a hawk's legs), completing the theme as many of their invited friends were also falconers.
The invitations were sent out but sadly due to Covid the wedding has now been postponed, which is a shame as these cards have been one of my favourite designs I have done. A new date card will be issued in due course and I wish the couple well for the future.