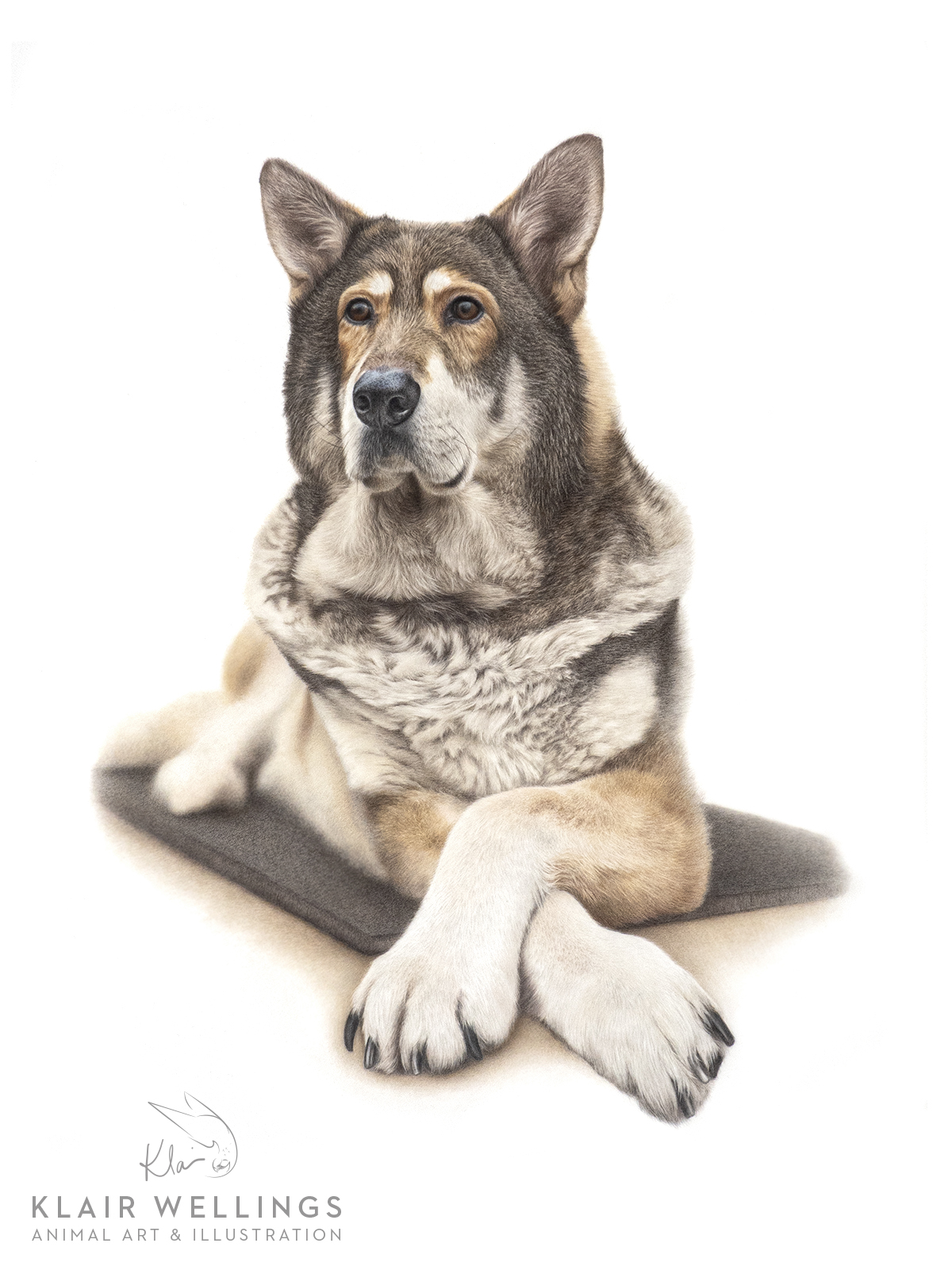 My second go using drafting film – Saxon the wolf-dog who lived at Gentleshaw Wildlife Centre.
Picked up as a stray and in poor condition, in Northern Ireland, Saxon's days were numbered. He was housed at a pound whilst they tried to find a licensed home to take him on. No zoos would take him because he was a hybrid, and having too high a percentage of wolf, he could not be placed in a domestic setting (as per UK law). Thankfully Gentleshaw had a suitable enclosure and gave him a home, quickly becoming a firm favourite with visitors and staff. An impressive but gentle giant, he lived at the centre for 10 years until old age caught up with him last month and he slipped over the rainbow bridge peacefully, on his own terms.
He liked to sit with his paws crossed, I wanted to include that in my portrait which meant doing a full body – something I don't do that often. It would also mean creating a bit of background to sit on which I know isn't easy on this surface. As well as the 'fake' blur/depth of field that some modern phones create (which I don't like) I was really challenging myself and pushing just how much I could achieve on this surface. Did I swear and stomp and tear my hair out? You bet I did! Are there things I would change? Of course! Did I learn a lot – absolutely!
12 x 16 Coloured pencil on drafting film